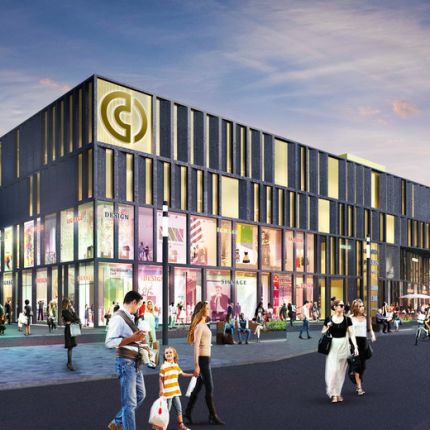 Opening hours
Monday:

9:30 AM - 8:00 PM
Tuesday:

9:30 AM - 8:00 PM
Wednesday:

9:30 AM - 8:00 PM
Today:

9:30 AM - 8:00 PM
Friday:

9:30 AM - 8:00 PM
Saturday:

9:30 AM - 8:00 PM
Sunday:

closed
The Cano shopping center is one of the newest large shopping galleries in Germany. After only two and a half years of construction, it opened its doors to visitors for the first time in December 2020. With a sales area of 16,000m2 over 3 levels, the Cano offers its many visitors from Germany and Switzerland a generous selection of stores and eateries.
Location
The Cano is very centrally located in Singen's city center and directly opposite the main train station. In the direct vicinity of the Swiss border and less than an hour's drive from Zurich, it is a popular destination for shopping tourists from the neighboring country. The direct freeway access from the A81 also ensures optimal connections here.
Parking
The Cano offers its visitors over 500 barrier-free parking spaces for vehicles with a maximum height of 2.10m in the attached parking garage. There is also a weather-protected bicycle parking area in the P1 parking garage.
1 Reviews
Dieter
|
rated with
09.10.2021 12:34
Eine echte Bereicherung für Singen!
Other shopping centers near
© 2023, Wogibtswas / Locabee. All brand names and trademarks are the property of their respective owners. All information without guarantee. Status 07.12.2023 00:50:53
UP
Choose your country and language