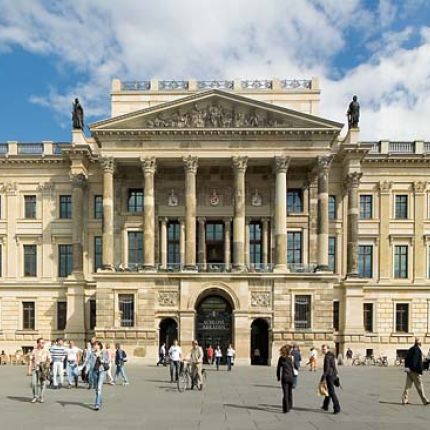 Opening hours
Monday:

7:30 AM - 9:30 PM
Tuesday:

7:30 AM - 9:30 PM
Wednesday:

7:30 AM - 9:30 PM
Today:

7:30 AM - 9:30 PM
Friday:

7:30 AM - 9:30 PM
Saturday:

7:30 AM - 9:30 PM
Sunday:

closed
Location and special features
There's something about a shopping center in a castle! But unfortunately, the Schloss Arkaden Braunschweig are not historical facades, but a reconstruction. This was ceremoniously opened in 2007, together with the newly created shopping center. With a sales area of around 35,000 square meters, the Schloss Arkaden may be one of the smaller ones in its sector, but it still has space for around 150 stores and 20 restaurants and cafés on three floors. The best conditions for a relaxed shopping day in a special setting.
Directions and parking
The Schloss Arkaden are located not far from the Schlossgarten and thus offer excellent access to the east, south and north of Braunschweig via Georg-Eckert-Strasse and Bohlweg. The shopping center's parking garage offers 1250 parking spaces. These are subject to a charge. Those arriving by public transport can choose between streetcar lines 1,2,3,4,5 and bus line 420. Further connections are offered by the neighboring Rathaus stop.
1 Reviews
Peter
|
rated with
18.09.2021 12:13
Tolles Einkaufszentrum.